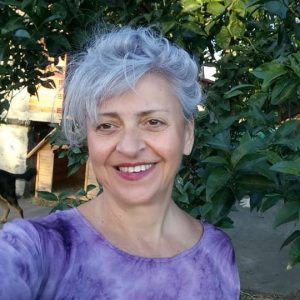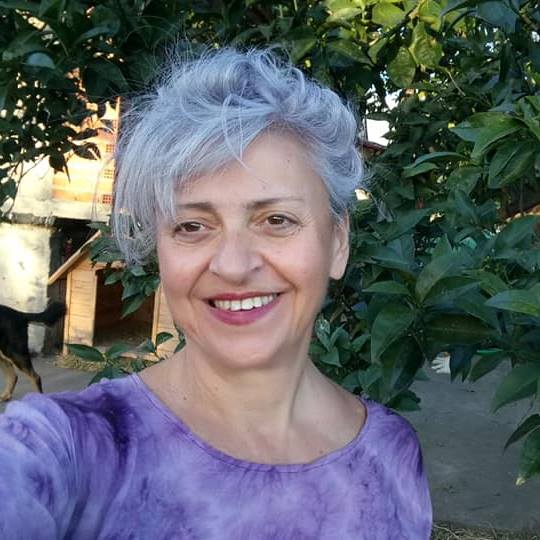 Marianthi Metallinou is a Nuclear Physician MD, Homeopathist, Psycho-spiritual Counsellor, Clinical Hypnotherapist, Energy Healer, Workshop Director, and Trainer of Rehabilitation.
She is a Medical Doctor, graduate of Aristotelion University of Thessaloniki, specialised in Nuclear Medicine, and also holds a Graduate Degree in Paedagogical Studies, and MSc in Social and Clinical Psychology of Addiction.
A member of Greek Homeopathy Association and of Liga Medicorum Homeopathica Internationalis since 1998. She trained and is certified in Non-Directive-Interventional method of animation and psychotherapy by its founder Michel Lobrot. She is also certified in Psycho-spiritual Counselling by the University of Aegean, and in Clinical Hypnotherapy – Bioaffective Psychotherapy (GHR), and in Building Personal Resilience by Hearth Math Institute. Since 2011 she has been training in Cosmic Energy Healing and Body Mirror, which she combines holistically with teachings of self-awareness.
For many years she served in Secondary Public Education Office as Director of Health Education, as a member of the Youth Counselling Initiative of Secondary Education in Thessaloniki, and as a trainer for Parents' Education of the Greek Ministry of Education.
In the recent years she practices a holistic approach to health, applying the spiritual part of therapy to the Bio-Psycho-Social model. In particular she works on the subjects of Addiction and Co-Depencence, as well as Energy Self-Awareness, through talks, workshops, and solo or group therapy sessions in Athens, Thessaloniki, and Pelion.