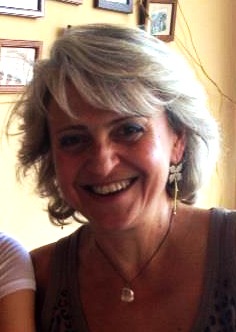 Homeopathic doctor – Psychotherapist – Energy healer.​
​As a graduate of the Medical School of Aristotle University of Thessaloniki, after the community clinic in Paggaio, she worked at the General Hospital of Kavala for three years, serving in positions of Paediatrics, Respiratory and Pathological Clinic as well as the Artificial Kidney Unit. She specialised in Nuclear Medicine at hospitals AHEPA and Hippocrateo in Thessaloniki.
​She worked for a few months in Biodiagnosi Diagnostic Center, as a research associate and Nuclear Specialist Doctor.​
​At the same time she begins the quadrennial specialization in homeopathic medicine, attending the courses of the Hellenic Society of Homeopathic Medicine and doing clinical practice alongside more experienced colleagues.​
​In February 2003 she completes the graduate program in Social Clinical Psychology of Addiction, Department of Psychology, Faculty of Philosophy of the Aristotle University of Thessaloniki​.
​She then trained at the triennial program of Non Directive Intervention Approach and Psychotherapy, by its founder Michel Lobrot.​
​In 1993 she was appointed in Secondary Education and in 1997-2000, she undertook the work of Health Education in Schools in the Prefecture of Kilkis, as Responsible of the corresponding Office.​ ​From 2003 until 2010 she joined the Youth Advisory Station of Secondary Education in Thessaloniki.
​In private clinic "alternative Health" working Regimens as Homeopathic Physician – Psychotherapist and Energy Healer.​
She currently works as a Homeopathic Practitioner, Psycotherapist and Energy Healer at her private practice "Alternative Therapy Practice"